Orama Minimal Frames and THE VISIONARIES are featured in LIFO's Magazine special edition ATHENS DESIGN MAP.
Through this initiative, Orama invites ambitious Greek and International architects to share their experiences and express their vision openly to the general public. The initiative aspires to enhance the visibility of forward thinking architects and spark the dialogue about new ways and architectural projects that promote a better living.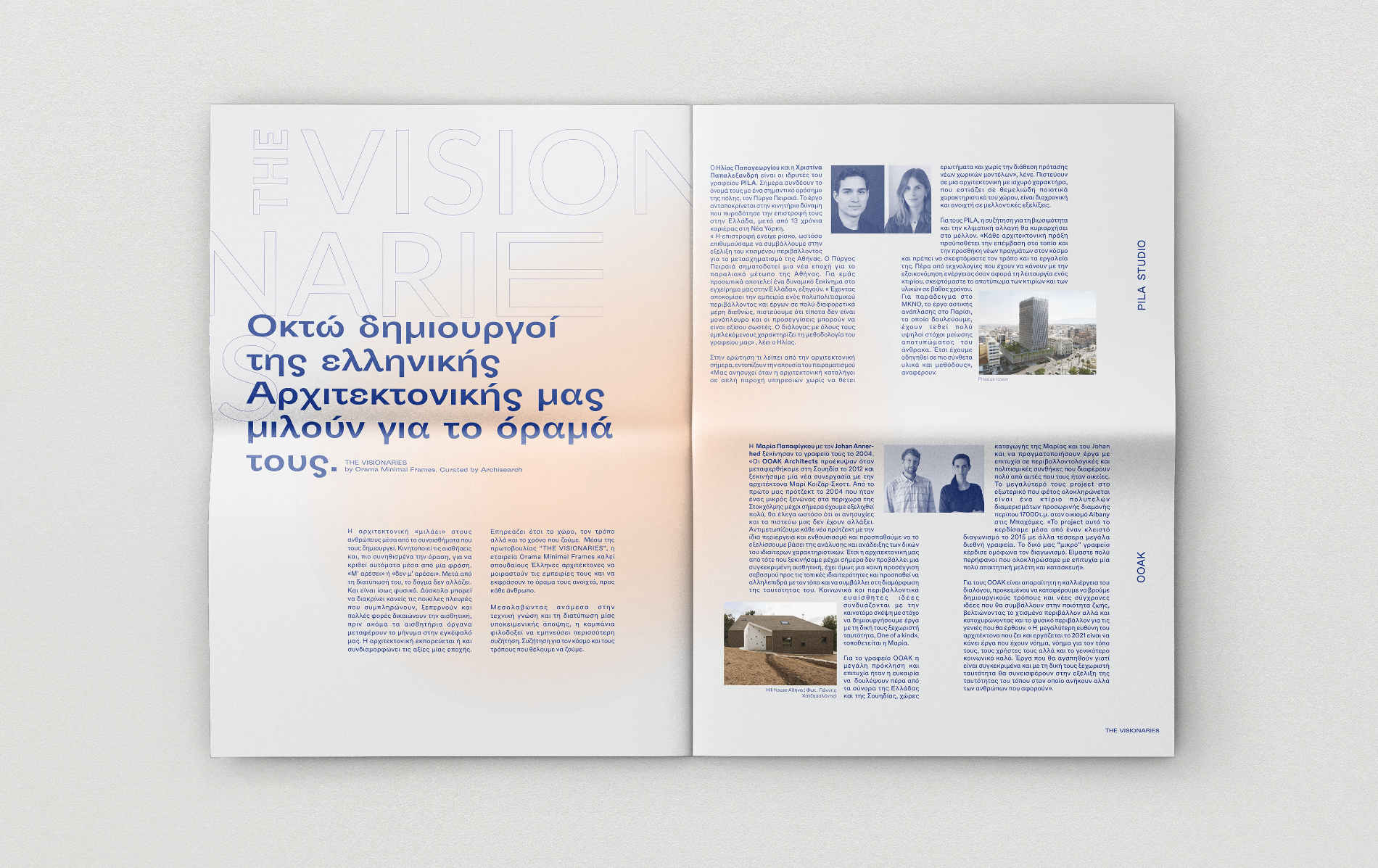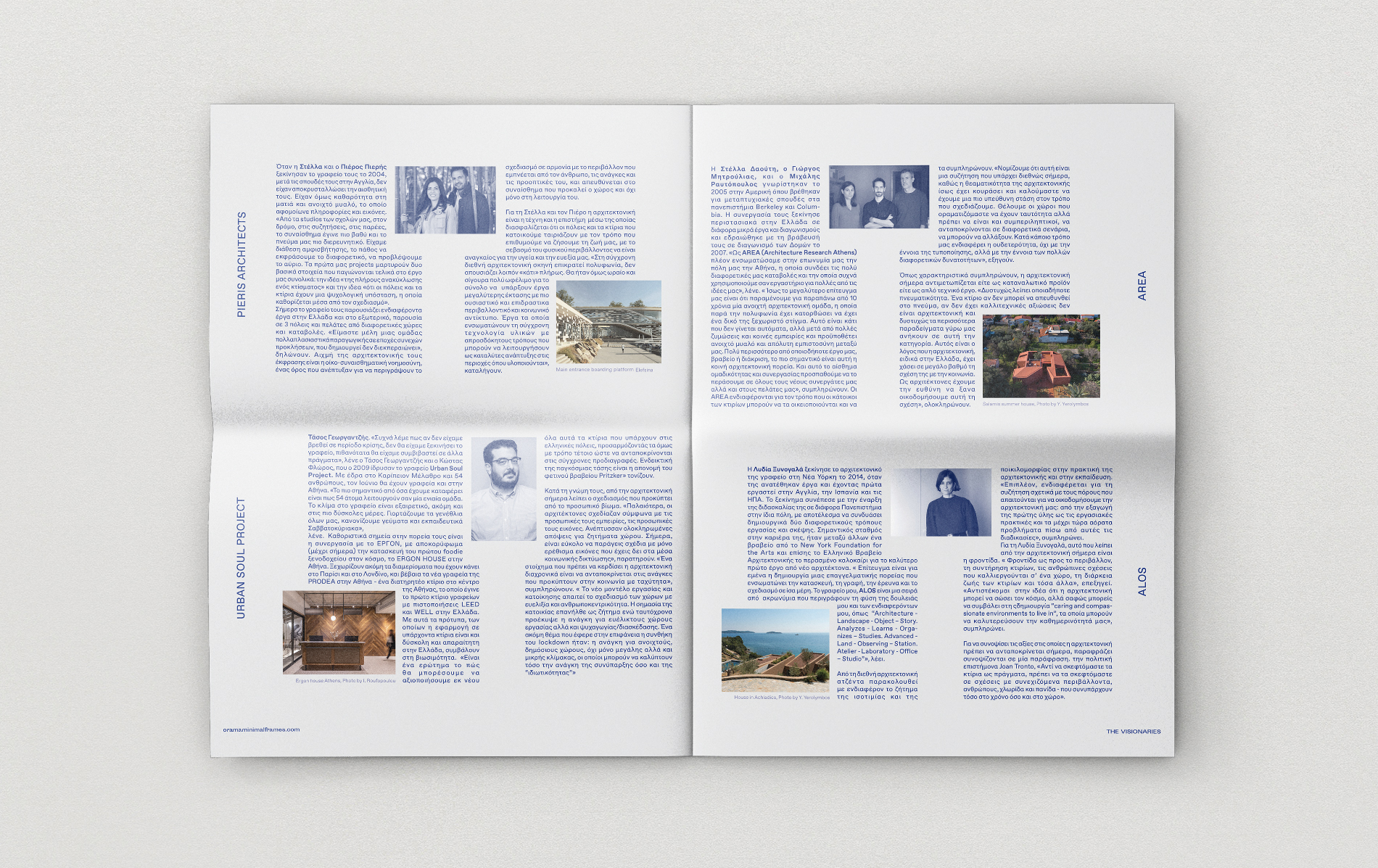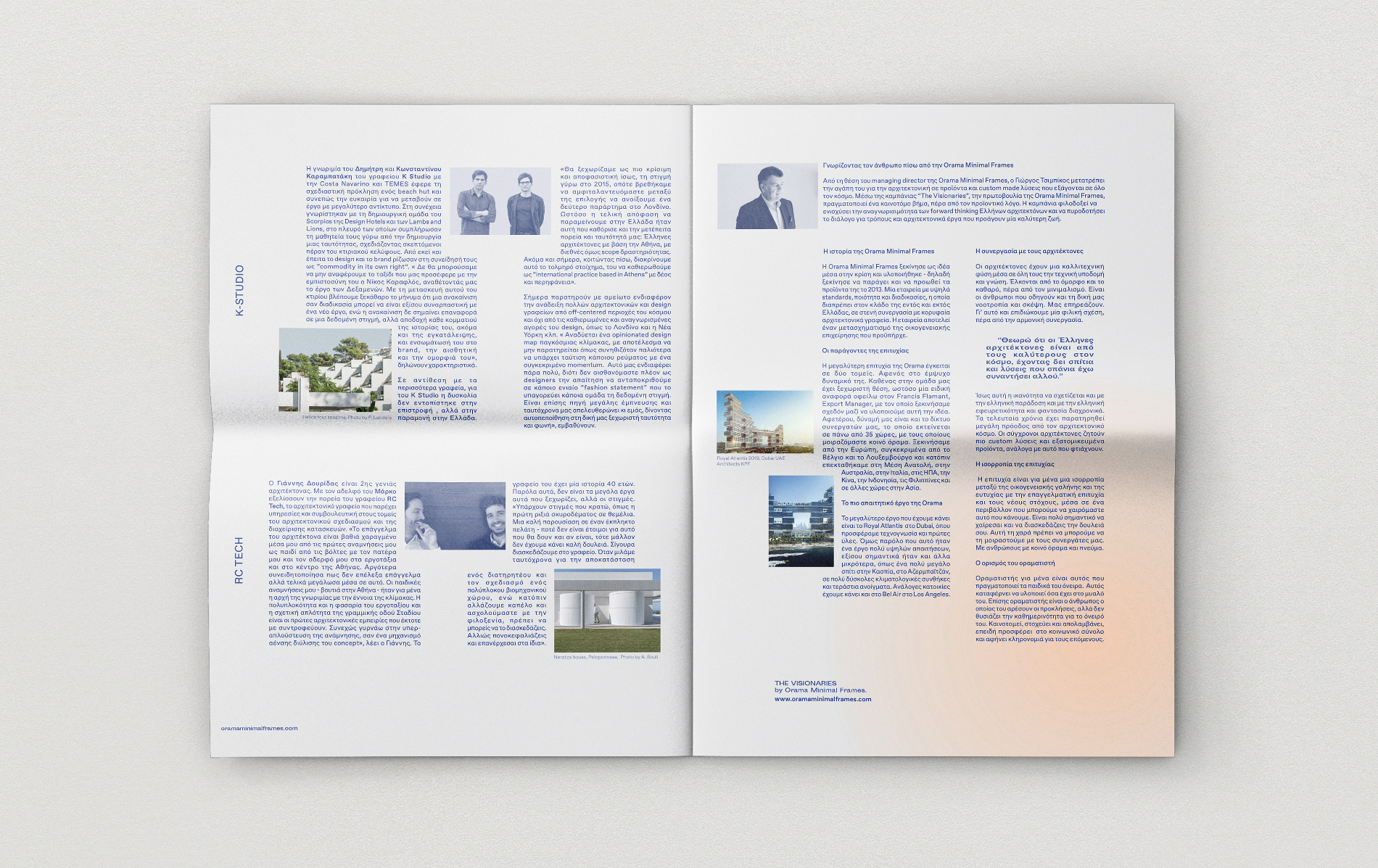 Invited Architects:
ALOS (Lydia Xynogala)
AREA (Stella Daouti, Giorgos Mitroulias, Michalis Raftopoulos)
K-STUDIO (Dimitris Karampatakis, Konstantinos Karampatakis)
OOAK (Maria Papafigou, Johan Annerhed)
PIERIS ARCHITECTS (Stella Pieri, Pieros Pieris)
PILA STUDIO (Ilias Papageorgiou, Christina Papalexandri)
RC TECH (Giannis Douridas, Marcos Douridas)
URBAN SOUL PROJECT (Tasos Georgantzis)
ATHENS DESIGN MAP is an initiative by Archisearch and Design Ambassador in collaboration with LIFO Magazine.