"…Visionary is someone who treats each challenge with broadened observation; circular vision. He never stops and can see beyond the ordinary, much like a chess player who can think of many moves ahead."
Germano Agostini, chief executive of Agostini Group, is Orama's business partner for Italy. In this edition of THE VISIONARIES, he speaks of the industry's challenges and what drives him. Then, during the interview's second half, he is joined by architect Francesco Perissinotto from Machina Architetti Associati to talk about one joint project, the Riverside House.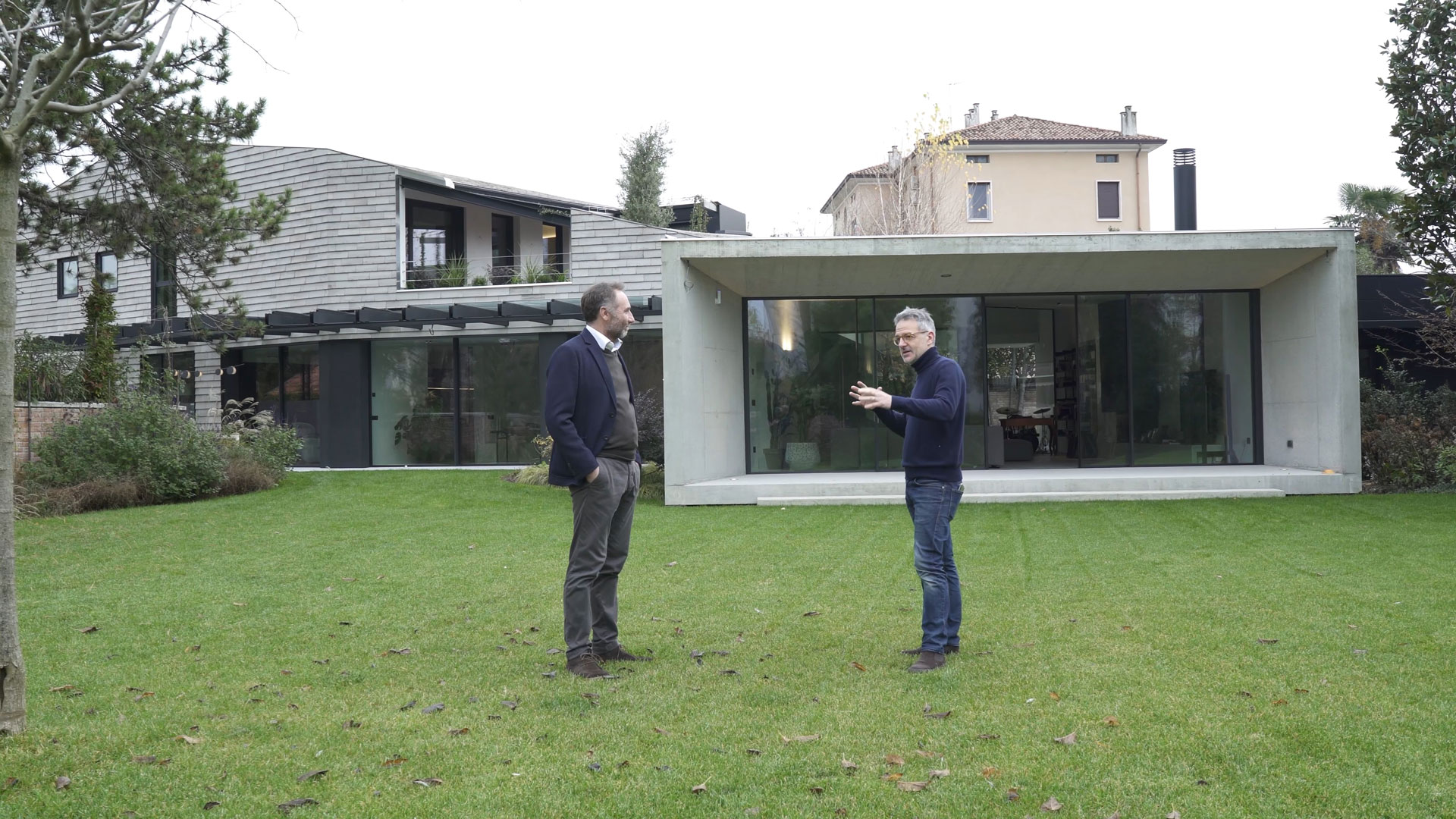 Celebrating 60 years in business and driven by a desire for constant growth, Agostini Group has been at the forefront of testing new materials and driving innovation in high-efficiency windows. "Our company started producing PVC shutters in the 1960s, and in the 1980s, it was among the first in Italy to build windows and doors made of PVC. At the beginning of the 2000s, and keeping up with industry needs, we developed and patented the Fibex-Inside range of aluminium and wood-aluminium frames, one of the first profiles with a central insulating body of Fibex, offering maximum thermal insulation and exceptional structural stability. A few years later, Agostini Group took another step forward and launched its collaboration with Orama Minimal Frames, establishing itself as one of Italy's leading suppliers of minimal window systems." 
This short history embodies Germano Agostini's and the group's determination and vision to create a new way of opening living spaces to life, air, and light, improving people's well-being and quality of life. "My vision and how I lead the company, setting ambitious goals and continually seeking to improve our offerings, has been greatly influenced by sport." A passionate sportsman, Germano Agostini has always loved sailing, basketball, and tennis. He firmly believes that trying new activities is the perfect way to challenge yourself, embrace new perspectives, and experience things differently. "Even today, I like to try new sports, like kitesurfing or padel. Trying new things is about confronting hesitation and overcoming the fear of the "unknown." But, for Germano Agostini, sports can teach us far more than motivation and drive. "To be an effective team leader in sports, as it is precisely in business, you need to have a positive mindset, be a good listener, and encourage others to do what they do best. You must put your ego aside and challenge yourself before you challenge your team. Share a common goal, believe in the value of collaboration, and define your success according to the impact you have on those around you. These ideas have been central for me in taking our business forward."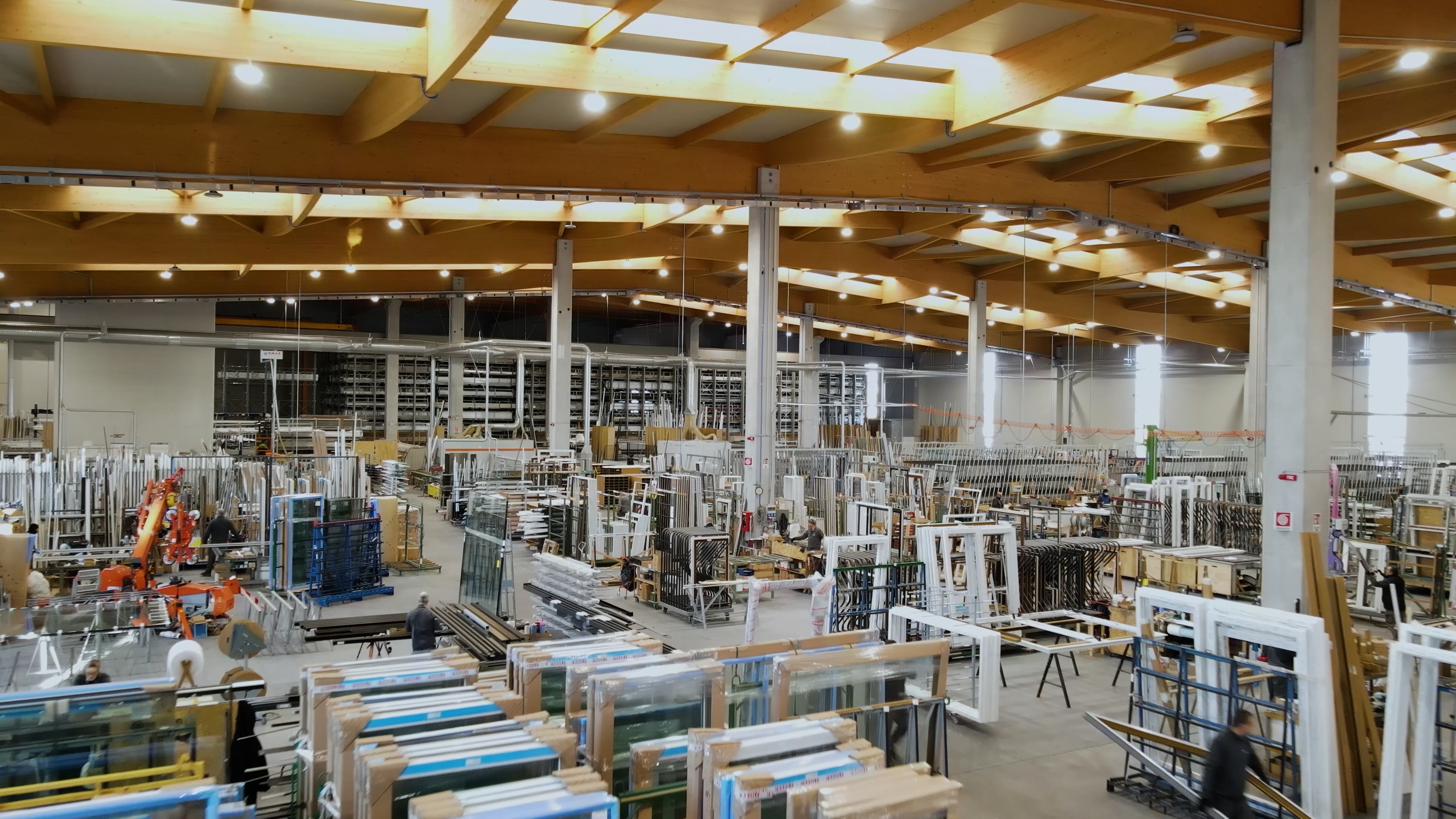 Without a doubt, Agostini Group operates in an increasingly challenging industry, with digitalization, demographic change, the fusion of work and private life, and a new awareness of climate change, health, and quality of life, defining its present and future. "What I love most about what I do are these challenges… because they require relentless research for new, better, more efficient design solutions. I like to be ahead of others. I am becoming increasingly concerned about environmental protection, possibly influenced by my teenage daughters. And that will be the next challenge, manufacturing windows employing environmentally sustainable production processes."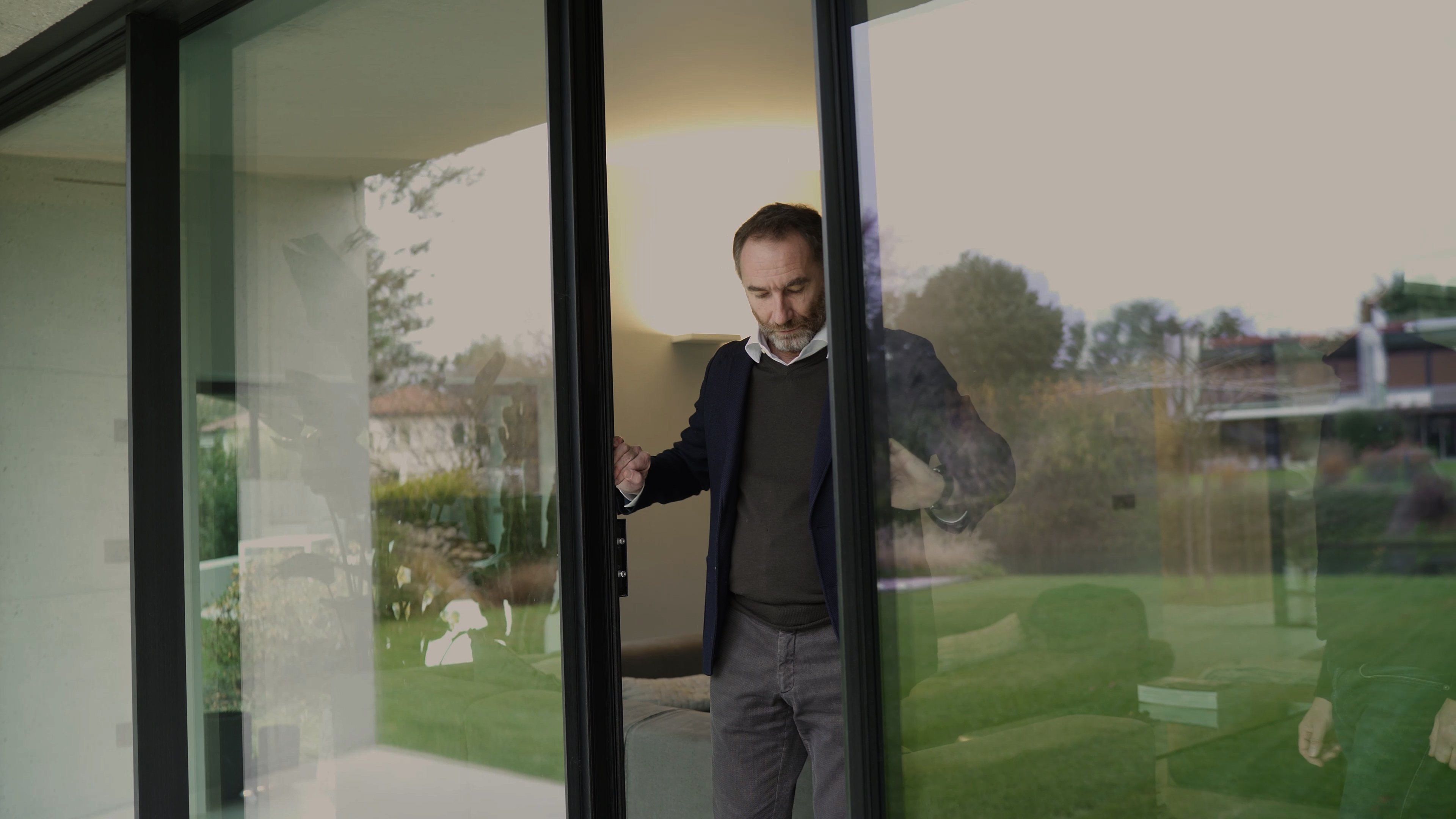 Approaching every challenge through a lens of opportunity
Germano Agostini's intentional, positive, and action-oriented attitude led him to pursue a partnership with Orama Minimal Frames. "While windows have always been an integral part of a building's fabric, in recent years, they have taken on increasing significance in building design, particularly with the rising need for larger window-to-wall ratios in construction. Therefore, I felt the need to expand our offering with a range of minimalist windows, an anticipatory product not yet well-known in the Italian market." 
"Looking at Orama for window solutions that represented this new way of living the habitat in its essence and combined technical excellence, attention to detail, and design flexibility, I also discovered products that guaranteed optimum energy efficiency and safety, all essential requirements for the Italian market. But suppose I were to point out the most crucial aspect of our partnership. In that case, Agostini continues, it would be the great respect I have for them as a business and the confidence I feel when working with their products."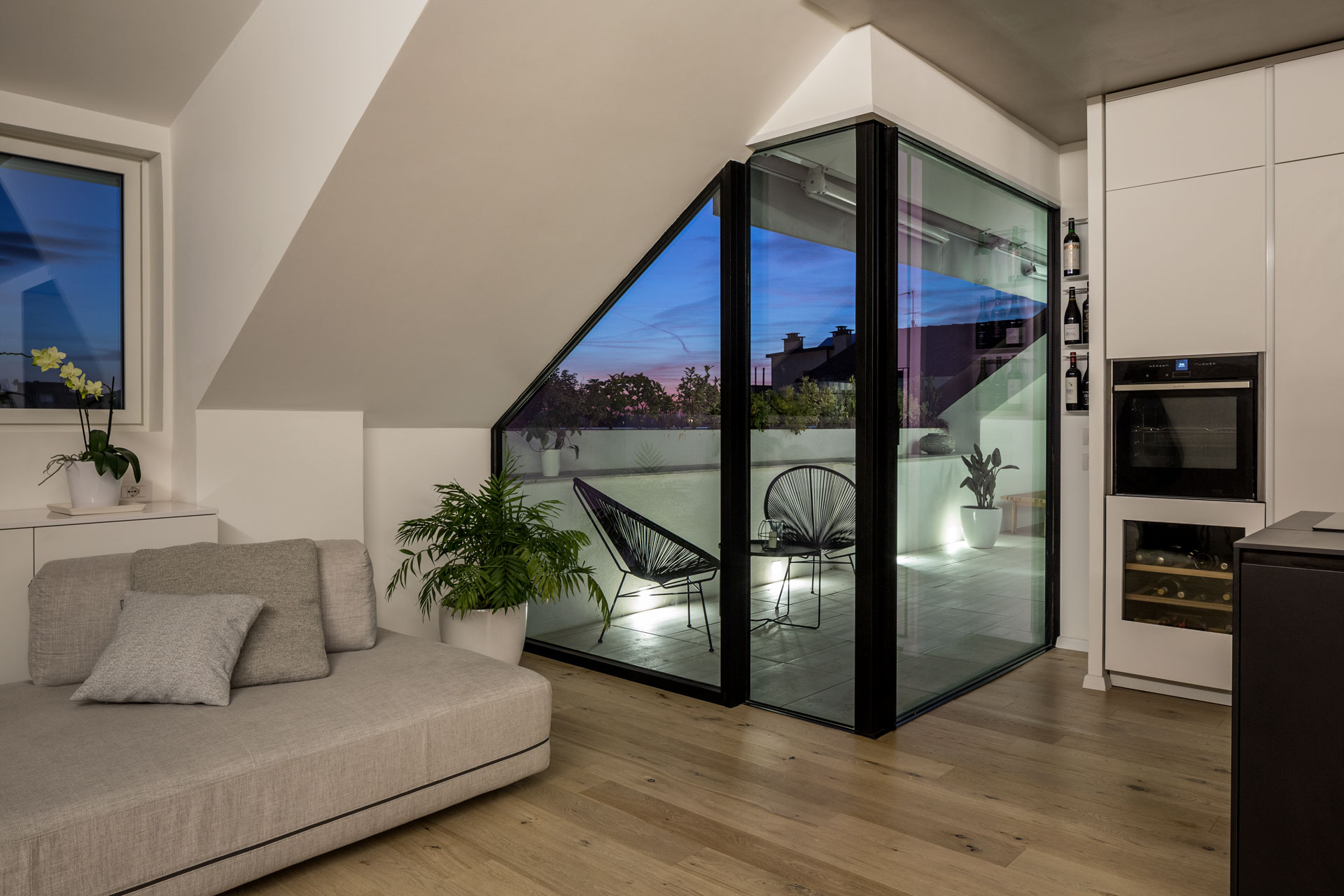 One of the most exciting projects of Agostini Group, in terms of the large number of minimal frames used, was the HPA Lake Luxury Life private residencies complex on the hills of Padenghe sul Garda. "With sweeping views of the lake, our client wanted to create unique and elegant interiors that completely opened up to the outdoors, so we chose to work with Orama as the most suitable solution for this request."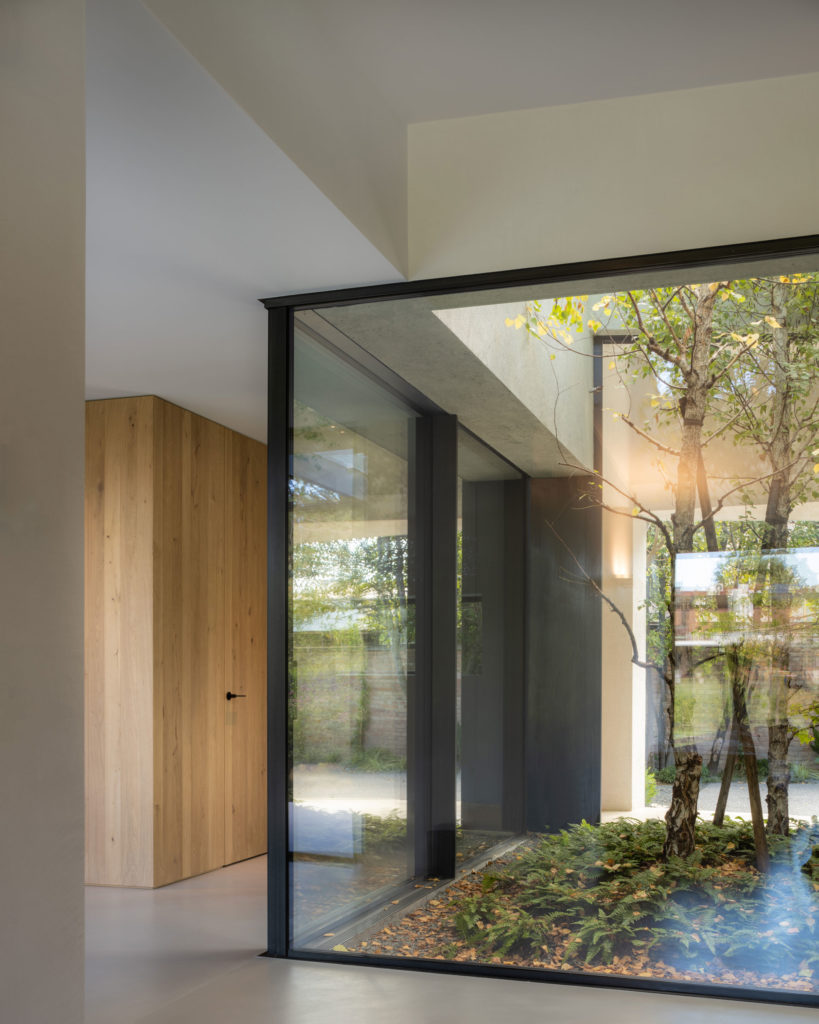 Form, Aesthetics, Permeability 
According to Agostini, this interplay of closed-open, inside-out spaces is where the opportunity arises for architects to explore minimal window solutions. "As designers, it is important to move away from treating windows as a mere element of building construction. Instead, we would like them to consider the frame more as an integral part of interior architecture. Yet, to still meet functionality, security, and comfort requirements."
As people's perspectives and use of their space vary, so do window frames. Germano Agostini ponders the fact that there is never the same configuration twice. Instead, it may differ in size and in modularity; fixed panes combined with sliding panes, exposed or concealed in the wall, even with pivoting opening solutions.
"Minimal windows are so versatile that there are endless solutions, and our role is to listen carefully to the architect's vision, to think beneath and beyond their request, and offer the best possible solution."
When Francesco Perissinotto, the architect responsible for the Riverside House project, approached Germano Agostini, he presented a design scheme defined by a distinct form, aesthetic character, and seamless integration into the environment. Situated on the banks of the Sile River, outside Treviso, the building design boasts a serpentine-like layout to take full advantage of the view, with a large porch 'framing' the riparian landscape and simultaneously respecting its naturalness by decreasing the height of the facade. For Perissinotto, the choice of the Orama minimal frames was "a one-way-choice," and so was Agostini Group's ability to interpret and amplify our design. He continues, "there are two strengths of the minimal frames: their highly technological essence and seamless character. The large windows and the formal elegance of the frame have contributed extremely well to the need to frame the wide views, creating a visual continuity between interior and outdoor."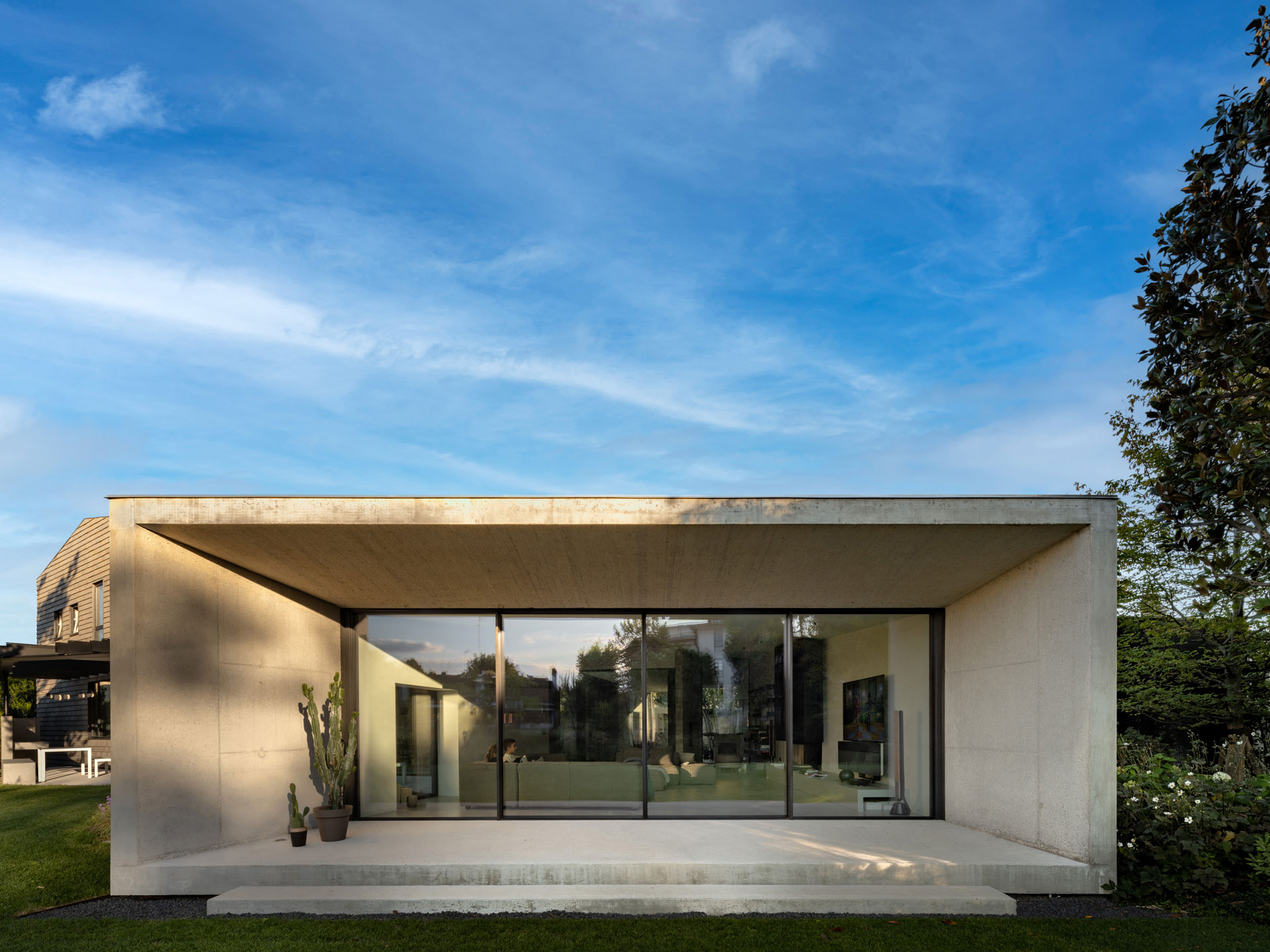 Concluding our conversation, Germano Agostini describes a visionary as "someone who treats each challenge with broadened observation; circular vision. He never stops and can see beyond the ordinary, much like a chess player who can think of many moves ahead."